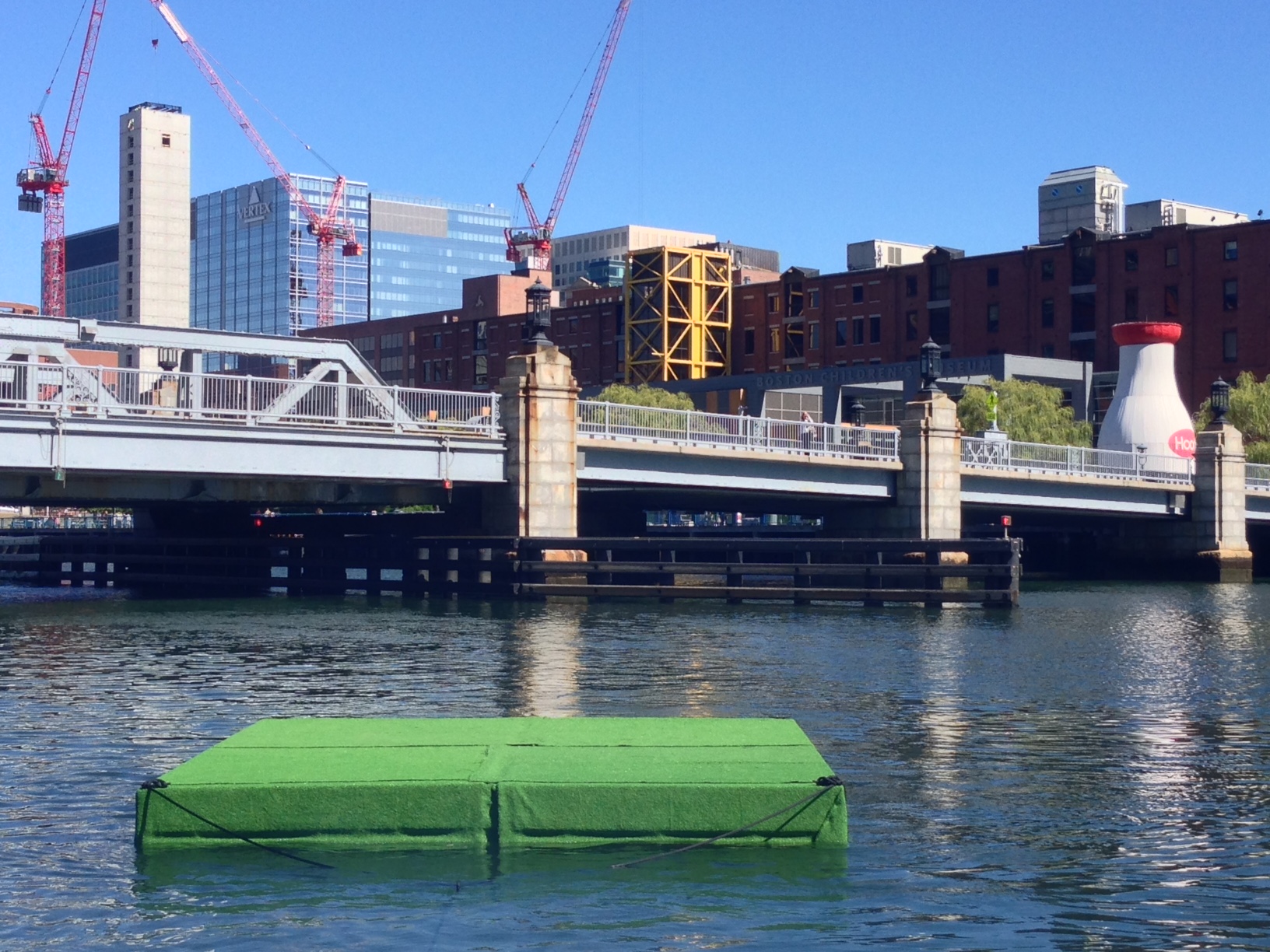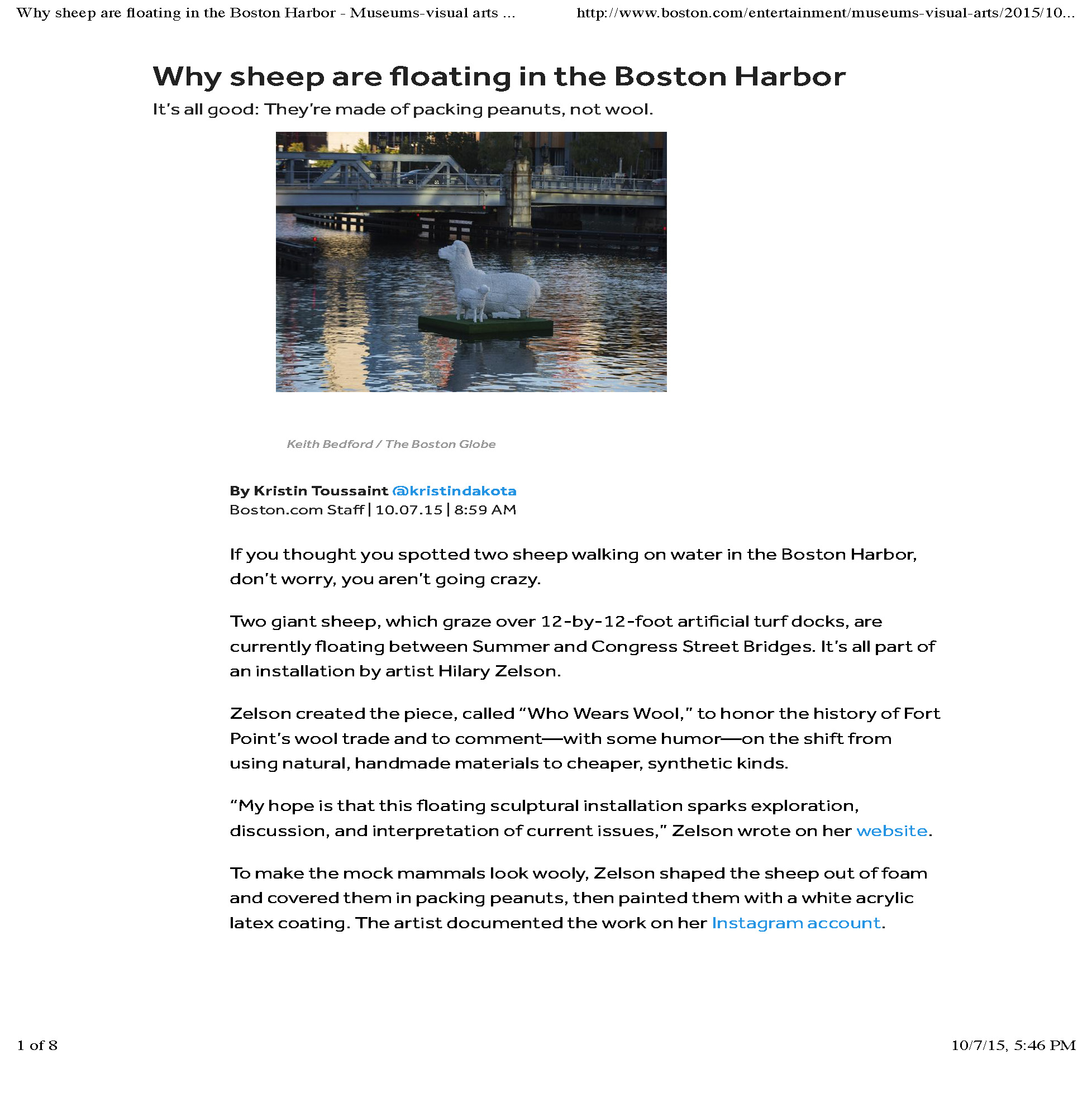 Who Wears Wool
Who Wears Wool is a temporary, six week floating art installation that is inspired by the history of art and business in Fort Point. The history and influence of Boston's wool trade is largely unknown today, yet the cycle of its rise and fall parallels key contemporary issues. Through a comedic lens, the artwork hints at gentrification, class structure, sustainability, outsourcing locally versus overseas, environmentalism, consumerism, and the shift of industrial production from natural handmade materials to inexpensive synthetic materials. My hope is that this floating sculptural installation sparks exploration, discussion, and interpretation of current issues. Who Wears Wool connects the Fort Point Arts Community to all Bostonians, highlighting the vital role of art and artists in this neighborhood.
Photo courtesy of the Boston Globe.
Tha Making of "Who Wears Wool"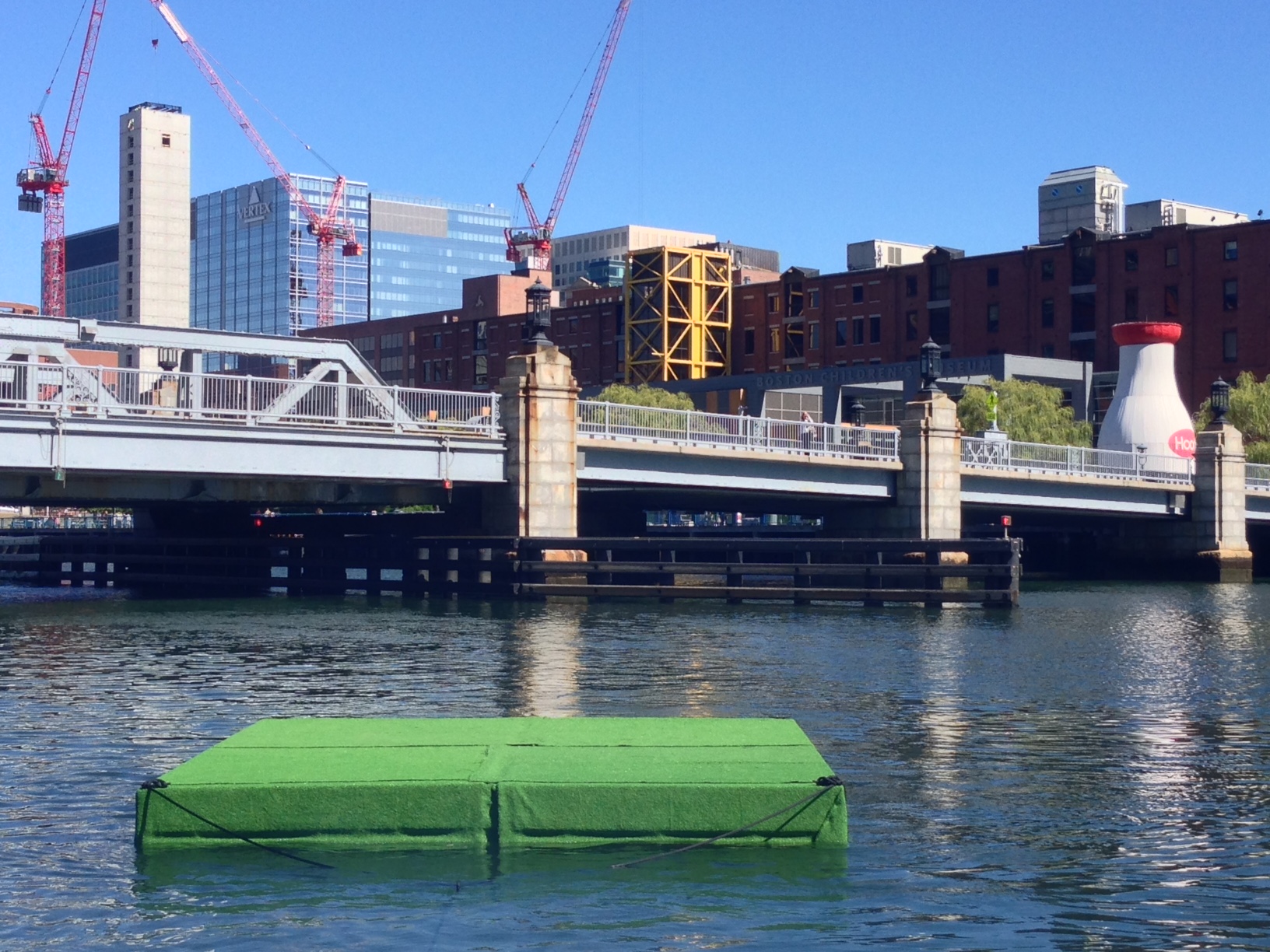 3D rendering
Earliest visual rendering of "Who Wears Wool" created in SketchUp.
"Floating sheep artwork hits Fort Point Channel"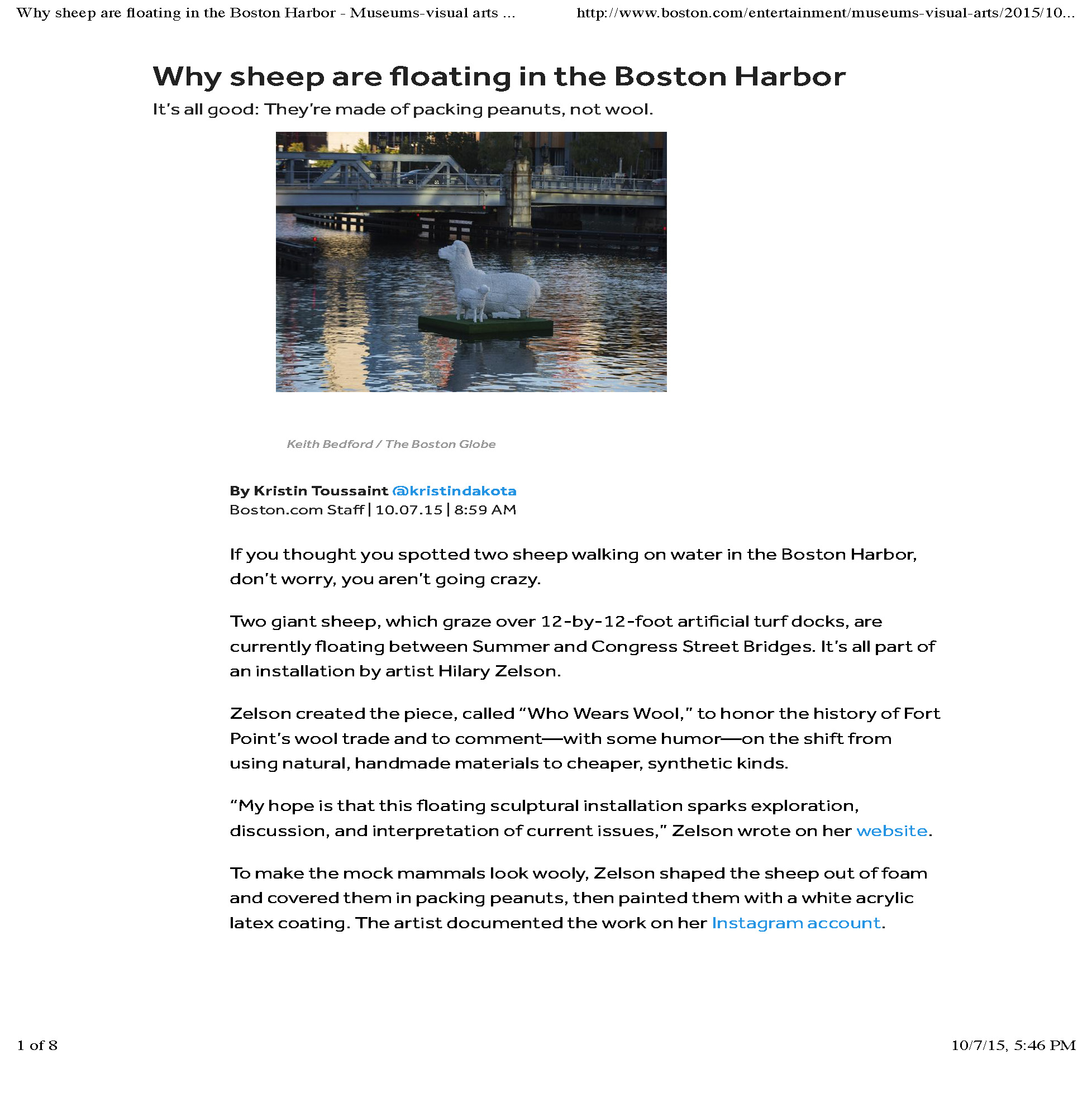 "Why sheep are floating in the Boston Harbor"
Who Wears Wool Press Release
"Floating sheep to hit waters in Fort Point neighborhood"
"Multicolored Sheep Will Soon Float in the Fort Point Channel"
Improper Bostonian Fall Arts Preview Issue